Asante Africa Foundation
Asante Africa Foundation works to educate children in East Africa. As a board member and volunteer, I helped create their brand from scratch through my photography and a wide array of visual communications.
Promotional Brand Video
(Writer, Director, Art Director, Photographer)
This video shows how Asante Africa Foundation transforms lives through their noble work. Our concept proposal was awarded production funding from the Getty Images Creative Grant, edging out over 85 other proposals from around the world.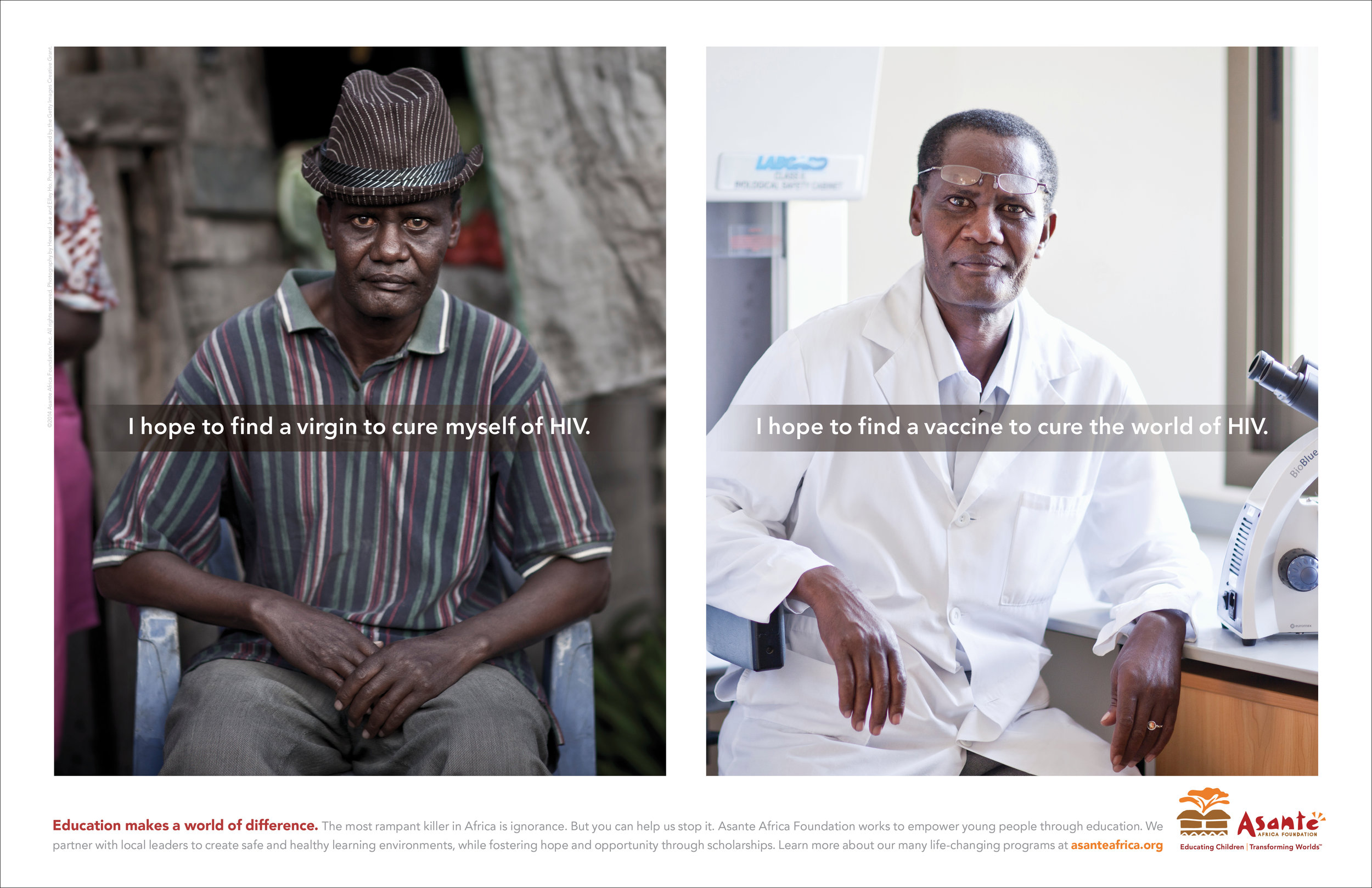 Ad Campaign
(Creative Director, Writer, Art Director, Photographer)
Each of these ads addresses a major social problem in East Africa, and shows how astonishingly transformative education can be.