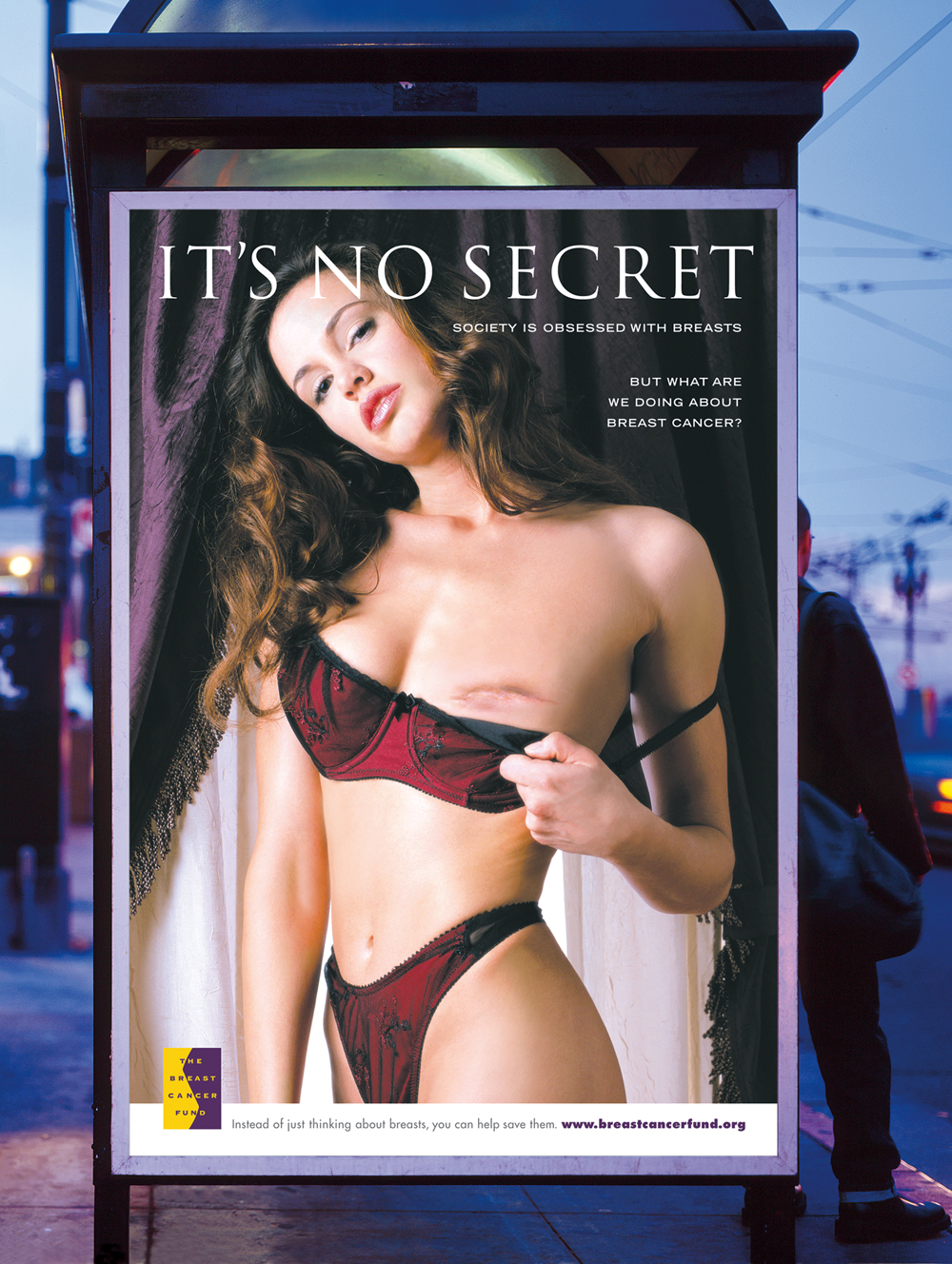 Breast Cancer Fund
The Breast Cancer Fund's founder and Executive Director approached us to create a powerful campaign that would create a stir. She was a two-time cancer survivor herself, and having survived a double mastectomy, she was leery of quiet ads and pink ribbons. So we created a series of hard-hitting outdoor ads that satirized the media's exploitive use of breasts, and questioned society's regard for their care.
After shocking local residents, these ads were pulled by the media companies for being too graphic. National press coverage and opinion columns ensued about whether or not public health announcements should be censored. The controversy created a national conversation and a landslide of awareness for the cause while exposing society's hypocrisy on the issue (scroll down to see some of the press coverage).
This campaign was a Finalist at the Cannes Advertising Festival.
Local and International Press Coverage